16 June 2022
#ECPrizeGiving – Dionne delighted to win award recognising her digital skills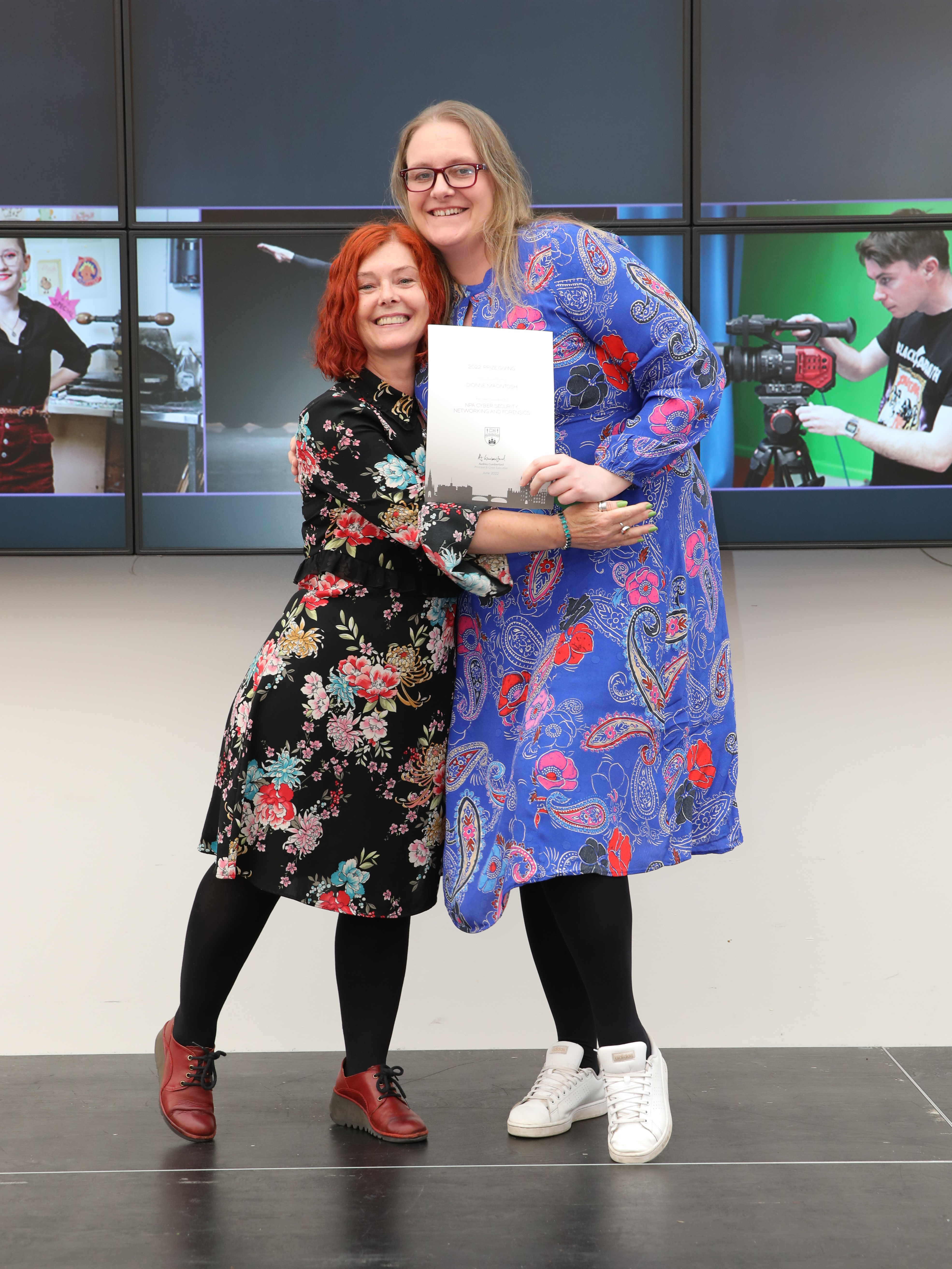 Computing student Dionne Macintosh has gone on to gain a job working in the industry after leaving College with her qualification and the NPA Cyber Security, Networking and Forensics Award at our annual Prize Giving ceremony.
We spoke to the forty-year-old to find out how she found coming to College, and her plans for after College:
How do you feel about being recognised at Prize Giving? 
I'm delighted to receive an award at Prize Giving, it is a very proud moment for me.
What made you choose Edinburgh College for your studies? 
College was a better option for me as it allowed me the flexibility to leave after year 1,2 or 3 with a qualification. Edinburgh College also has a great reputation within the IT community.
What were you doing before starting at the college? 
I was working in retail before I took the first step towards a career change.
What has been the best thing so far about studying at Edinburgh College? Any highlights? 
The best thing has been learning how to code in Python and how to use tools in Digital Forensics and Ethical Hacking. This was a steep learning curve for me but was a great achievement. 
Have you faced any challenges, either before starting or during your studies? How did you overcome them? 
This could involve studying from home during the pandemic. Completing parts of the course remotely was a challenge, particularly in subjects like Networking and Computer Systems Architecture as there is a benefit to getting hands on in these subjects. The support of the lecturers was crucial and really helped me through.
If you could give one piece of advice to a student starting at the college now, what would it be? 
If the pandemic has made you think about what you really want in life, then just go for it. 
What are your plans for the future? Are you going on to further study after college or into employment? What is your end goal? 
I've now started a full-time role as a Junior Test Engineer with a company called 2i. I'm delighted to have secured this position and begin my working journey in testing.
Do you have any messages for the lecturers? 
I'd like to thank all of my lecturers for their support, including my LDT and the learning support team. They are all incredibly knowledgeable and supportive and I can't thank them enough for that.
What are you most proud of that you have achieved while studying at Edinburgh College? 
Juggling a full-time course as a single parent and securing employment with a leading testing company. 
Describe your Edinburgh College experience in three words. 
Enjoyable, supportive and achievements.