31 May 2020
Oana Hopes to Open Her Own Salon Following College Experience
Thirty-four-year-old Oana Gaita decided to follow her dreams to become a Hair Stylist, and now as she leaves Edinburgh College as a 2020 Prize Winner, she has her sights set on opening her own salon in the future.
Oana is this year's Wella Hairdressing Student of the Year. We caught up with Oana about her College experience.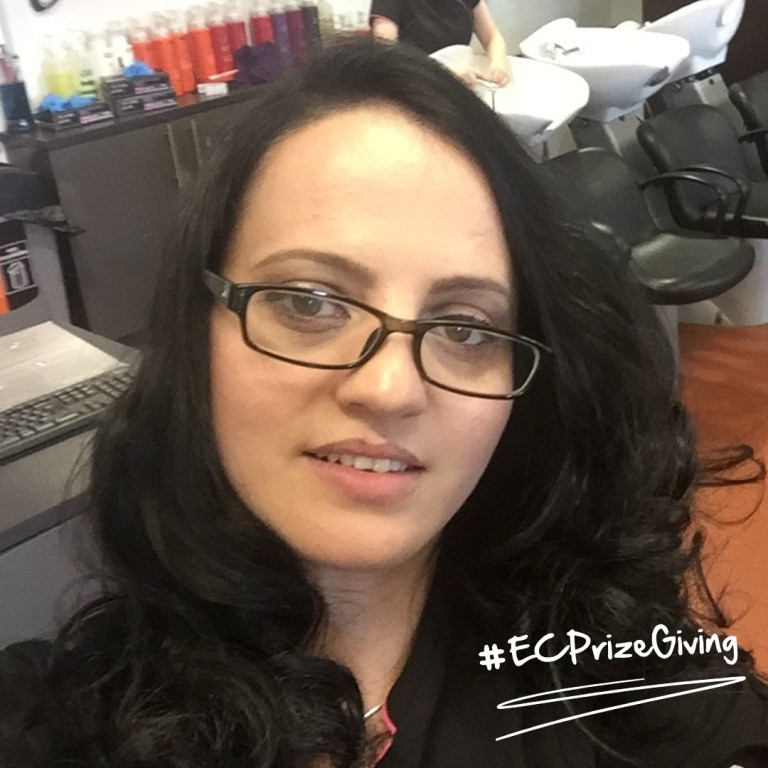 How do you feel about being recognised at Prize Giving?
I feel very proud of myself and I will never give up on my new career. Thanks to Nicky Heineken and to all my lecturers for the great opportunity I've been given to take part of such a good class. It's been a pleasure to work and study with so many wonderful people.
What made you choose Edinburgh College for your studies?
I followed my dreams and I took full responsibility to apply for Hairdressing and to be a good student and learning to develop my skills at Edinburgh College. My opinion is that Edinburgh College it's a great opportunity to learn and to meet wonderful people. Thank you!
What were you doing before starting at the college?
Since the age of 18, I've had many jobs including waiting, cleaner, food assistant, barista housekeeper so that I could look after my daughter. Finally, after many years I achieved what I wanted and I'm proud of myself.
What has been the best thing so far about studying at Edinburgh College? Any highlights?
I think studying at Edinburgh College it's a chance in life and to follow your dreams. Great lecturers, great facilities and lots of people who support all the students to achieve.
If you could give one piece of advice to a student starting at the College now, what would it be?
To be a good student and to always follow their dreams. Never give up! Keep going and find challenges to overcome themselves. A good student will always be Successful!
What are your plans for the future? Are you going on to further study after college or into employment? What is your end goal?
My future plan is to work hard as a hairdresser and to save money so I can open my own Salon.
What are you most proud of that you have achieved while studying at Edinburgh College?
I'm proud to have been part of such a good team, learning from with such good lecturers, and proud of myself that I've been successful in all of the three years studying at Edinburgh College.
Describe your Edinburgh College experience in three words. 
Great, wonderful experience. Thank you all!