11 June 2019
Winning Becomes a Habit for Rebecca After Competition Success
Level 3 Beauty Therapy Make-up student Rebecca Kerr has had a year to remember having won two medals – gold and silver – at the Association of Hairdressers and Therapists (AHT) national finals in Blackpool at only 17-years-old. And now top it off, Rebecca has collected the Chair's Award for Outstanding Achievement at the College's annual Prize Giving ceremony held at Granton Campus.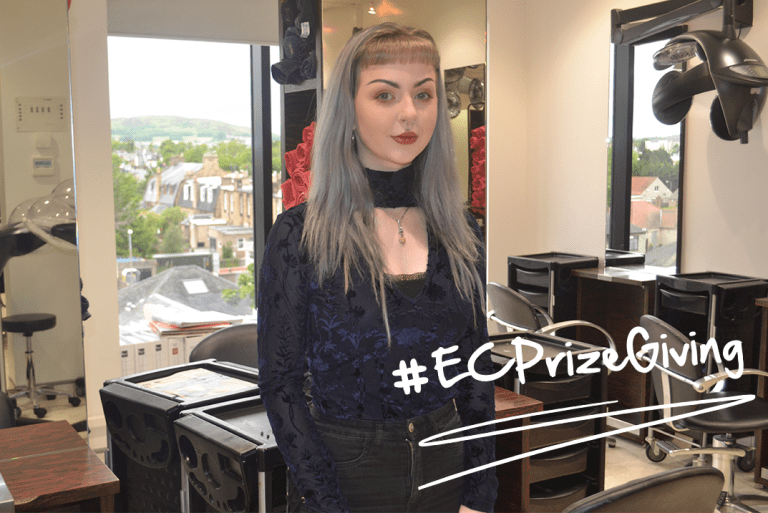 Rebecca decided to come to Edinburgh College to study something she has a real passion for and along the way she has been able to meet amazing and inspiring people as well as take part in competitions including AHT and WorldSkills, and to do make-up with professionals already working in the industry.
She said: "I would have to say my biggest achievement in college was going to the AHT hairdressing and beauty competitions in Blackpool, representing Edinburgh College and winning first place in the Fantasy Hair and Make-up and also silver in the Fantasy Make-up. It was such an amazing weekend and a brilliant opportunity to meet other students and professionals from the industry."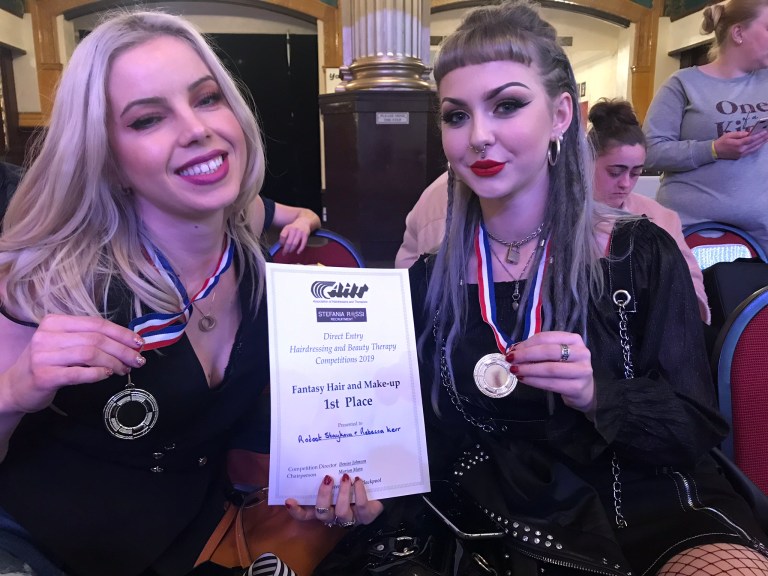 Rebecca winning the AHT Fantasy Hair and Make-up with fellow student Radost Staykova in Blackpool.
As is the case with many students at the College, Rebecca's journey has been followed and supported by a number of lecturers who work hard to instil confidence and to provide extra-curricular opportunities for students.
Rebecca said: "I can't thank all my lecturers and the staff at Edinburgh College in the Beauty departments enough for the unconditional support and belief in me they have shown, it means the absolute world to me.
"The times when I haven't had any confidence in myself or when I've had some really tough times, they have all always been there to motivate me and encourage me to keep going.
"I just want to say an extra big thank you to Marion Main, Jackie Dunbar and Frances Bain, the support you have all given me is just unbelievable and I will forever be so grateful for all your help throughout my time in Edinburgh College."
Looking to the future and having already achieved her Level 2 and qualifications Rebecca is now focused on staying in education to complete her HND in Make-up Artistry before striving towards her dream of working on film sets as a special effects make-up artist.
She said: I could easily get a job in the industry now, as a lot of opportunities keep coming my way, even though I'm still very young. But I'm going to continue working towards my goal in life to work on film sets as a special effects make-up artist, and the future looks very bright.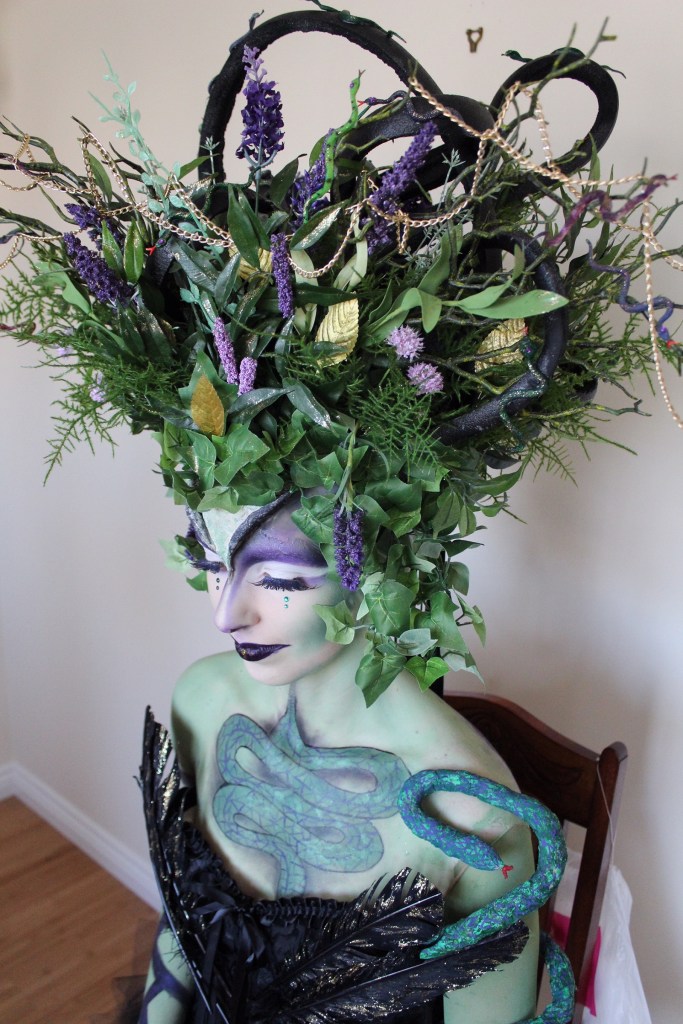 Rebecca's photographic entry to WorldSkills UK qualifiers
When we asked Rebecca to describe her Edinburgh College experience in three words, she said: "successful, motivating and significant."