01 April 2021
Edinburgh College Student Auction Raises Money for Charity
A group of Edinburgh College Art and Design students have auctioned off work created as part of their course to raise money for an Edinburgh-based charity.
The UAL Foundation Art and Design students raised a total of £465 for the Edinburgh Dog and Cat Home based in Portobello by selling a total of 54 artworks through an online auction hosted on Jumblebee.
As part of the project, students were asked to create artworks in a postcard format responding to the theme of 'surroundings'. The students created a minimum of 10 artworks and were encouraged to explore a range of imagery and consider surface, colour, pattern and text. The students then picked 1 to 2 postcards to be entered as part of the online postcard auction.
The auction ran from Monday 22 March and until Friday 26 March 2021. The works ranged in subject matter from abstract works, landscapes, cityscapes and have been created using a variety of media including collage, acrylic paint, pastels, watercolours and inks.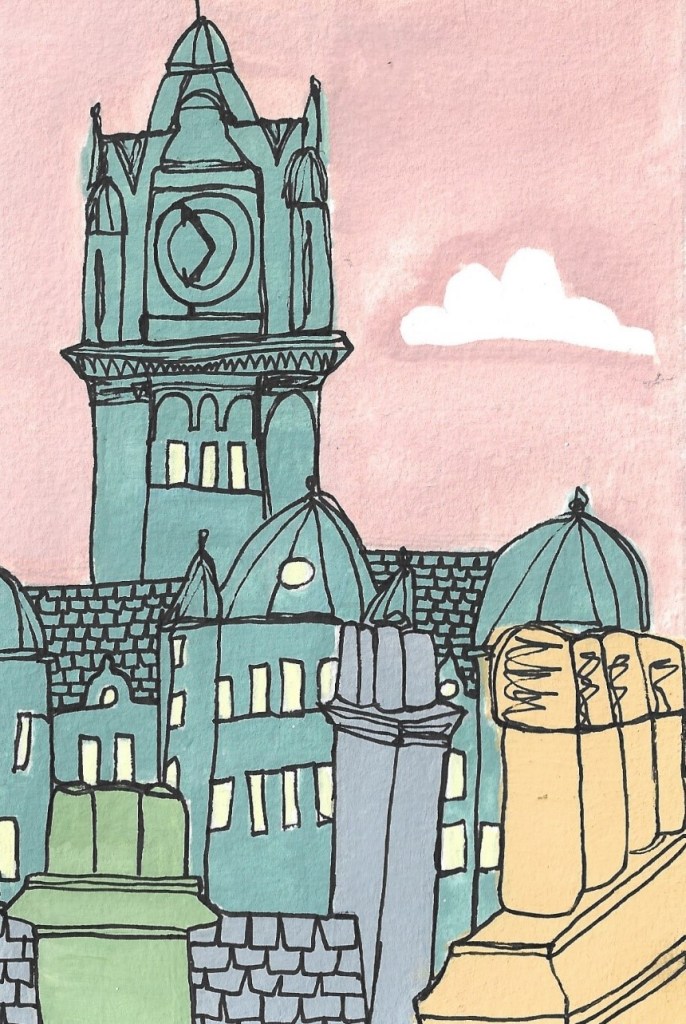 UAL Foundation Art and Design student Karen Fiddler said: "The auction was very successful and given the times we are currently in, we were still able to raise some funds for the Dog and Cat Home with the online auction.
"My postcard design was taken from a primary source of a derelict community hospital. It depicts the gabel end of the building that had a metal structured fire escape. The strong lines drew my attention. Now lying silent, the building was once a key part in caring for the community. I wanted to pull the building back into better times, so I chose a calming, bright colour palette."
Art & Design learning assistant Rosie Currie said: "We are so happy to have been able to facilitate this fantastic online auction of one of a kind student artwork. In what has been a difficult year this has been a great boost to the students and an example of how you can use creativity to benefit the wider community. The auction has proved a great success and we thank everyone who has supported both the students and the cause."