10 October 2019
Return to College Helps Maggie Change Career Path
Forty-three-year-old Maggie Taylor from Edinburgh returned to College to study HND Sports Therapy after withdrawing from the same course twenty years ago to start a family.
Following two years of study, Maggie now leaves College with an HND in Sports Therapy, as well as walking away with the Marston Citizenship Award, which is given to a student who has involved themselves in either the College community or wider community to the benefit of others.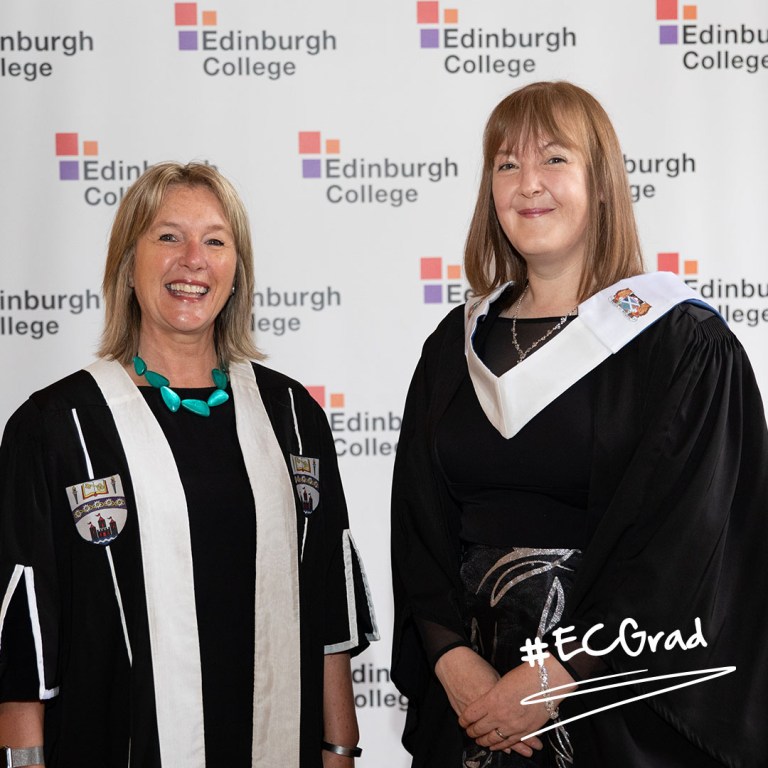 Maggie has also secured a place at university to study a BSc (Hons) in Physiotherapy, and is well on her way to achieving her goal of becoming a sports physio within a practice or with a sports team.
Maggie said: "It's been a long road to get here, but I am over the moon to be graduating. I originally started the course 20 years ago, but when I became pregnant I had to give up my place to concentrate on starting my family.
"I worked in retail for many years, mostly sports shops and supermarkets, serving customers and stacking shelves, but it was always in my mind to come back and finish the course I started all those years ago.
"The best thing about studying at College was being accepted as a mature student and realising that age was not important. All of my lecturers and classmates were very welcoming and I always felt part of the group.
"I'm so proud of myself for completing the course and getting my dream place at university. I never thought I would get there when I first started, but I just kept going and here I am. Turns out, hard work and dedication does pay off."